Today, more than 57,7% of small and medium-sized business owners are now concentrating on creating a new website or improving the old one. This is very good news for UX and UI designers because websites of this particular category are always interesting to work with. The narrower the specifics of the website, the more sophisticated its design can be. For example, the design of a furniture website is strongly associated with the interior design or architecture, and the sense of taste associated with the product.  In our new blog post, we review the best furniture website design and explore the factors that make them special.
It's time to get some furniture website inspiration! We picked out some interesting – from our perspective – examples that will give you some ideas on how to create your own website, or how to improve the existing web design.
1. Bold colors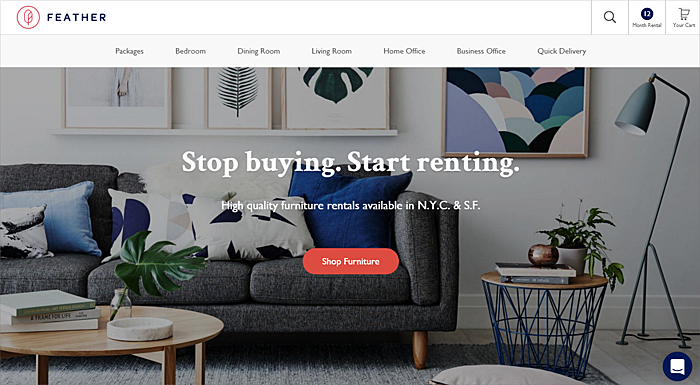 This is a great example of a furniture rental website; the goods are divided into clear categories according to the rooms you need to furnish. The banner, with its stylish interior and bold colors increases the attractiveness of the website.
2. Elite and mystery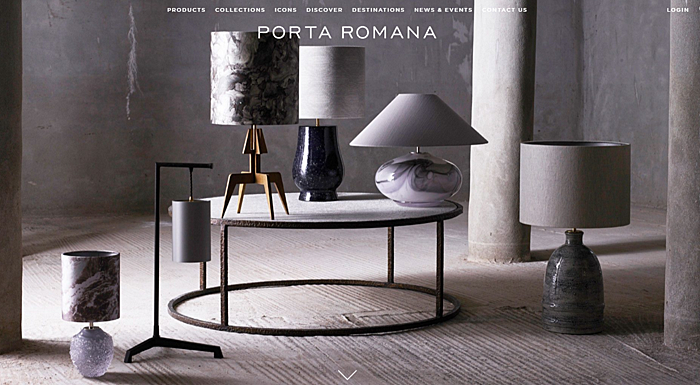 "Destined for the world's most beautiful interiors", says the company slogan. Indeed, their website design exudes mystery and sophisticated taste. Large banners with minimalist fonts create an elite image.
3. Cards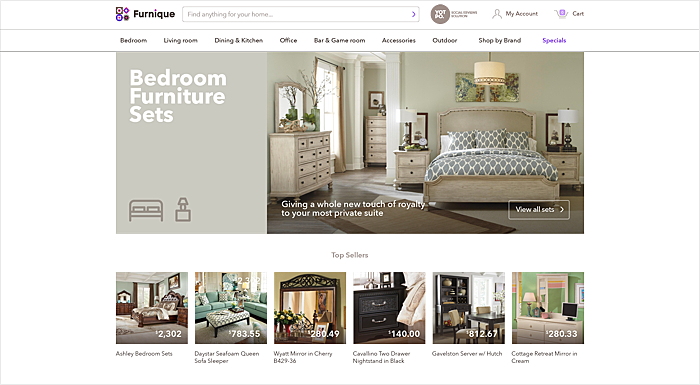 The home page starts with cards featuring offers with prices and photos. On the white background, users can hover, then they are asked to change the angle of goods by clicking.
4. Concise focus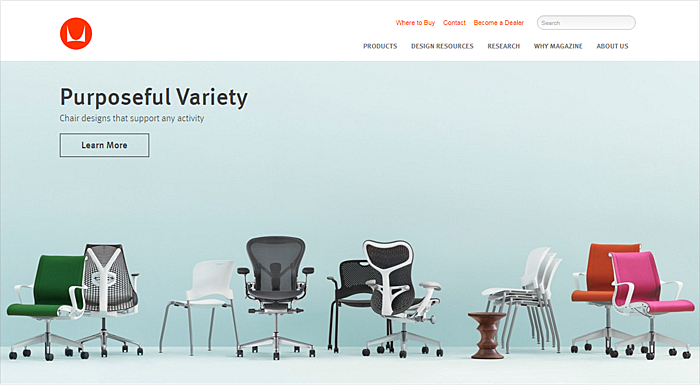 Hermann Miller are famous mostly for their chairs, so the focus is on them. The cards with the other items bear the continuous color scheme.
5. Detalization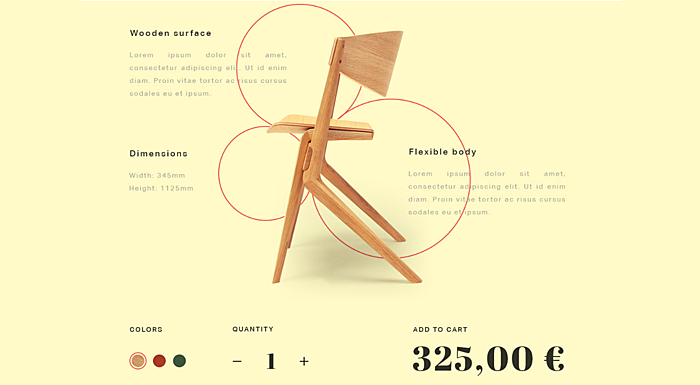 Source: Dribbble
Long and blind text looks boring, so in this example, the text is cut it into pieces to tell the story about the chair. A large, bold price, color range and "add to cart" button keep your users' attention.
6. Minimalism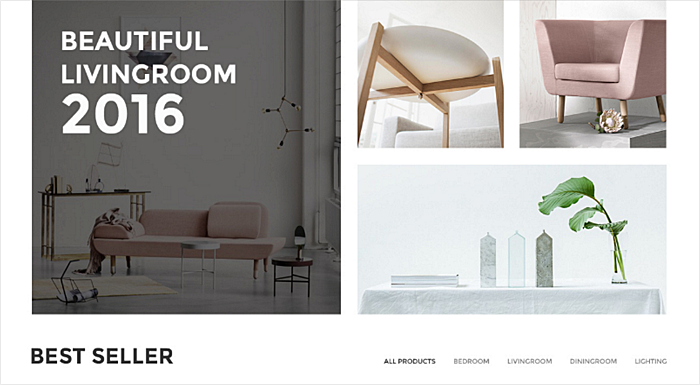 Perfect symmetry, a white background and intuitive icons on the hover-over – seems like a recipe for an ideal website design for the furniture store.
7. Organic colors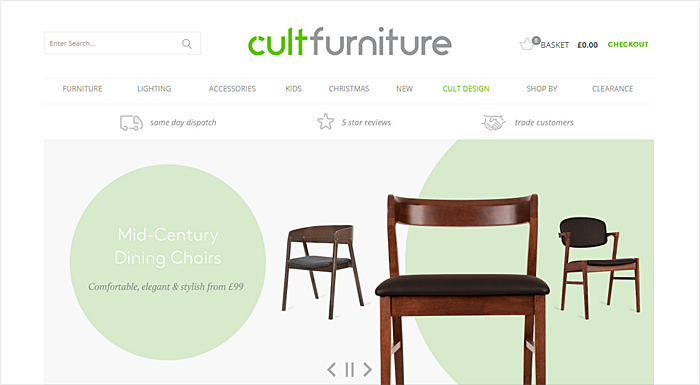 The eco-trend will never go out of fashion. Everyone wants to be fit, eat healthily and buy furniture made from eco-materials. Green and brown hues are a great combination for a company which positions itself as eco-friendly. An interesting solution is a "play" button in the center of a banner that stops he banner playing.
8. Wood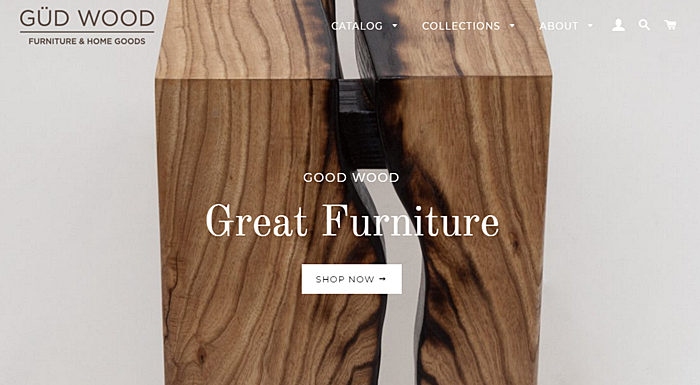 This is exactly what we were talking about previously. A wood print for wooden furniture; add a minimalist logo and three tabs, plus three icons instead of a bulky header and you get the style.
9. Textures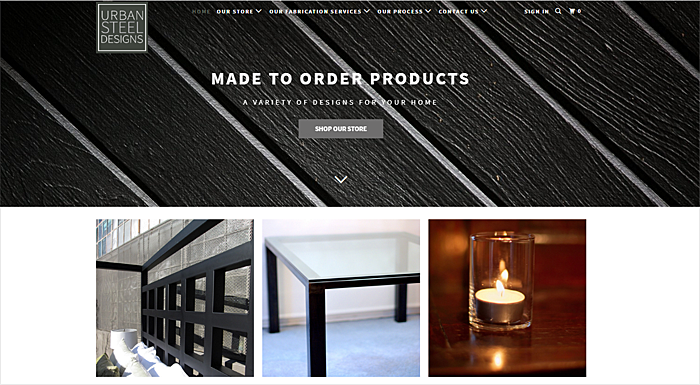 Let's continue with textures: plastic, glass, and steel – all the materials applied correctly within the website to make people order products.
10. Scandinavian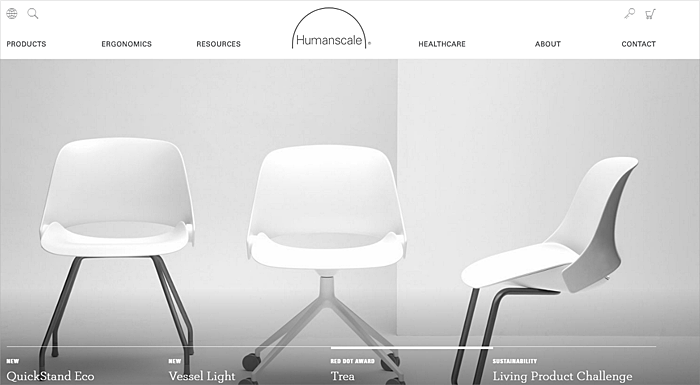 Scandinavian interior design is gaining popularity as it is associated with light and pureness. White accents on the white background with grey shades make the whole website look classy.
Related Post